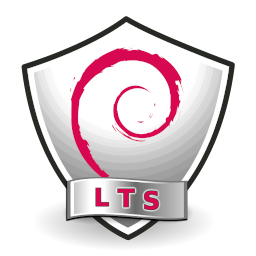 Here is my transparent report for my work on the Debian Long Term Support (LTS) and Debian Extended Long Term Support (ELTS), which extend the security support for past Debian releases, as a paid contributor.
In March, the monthly sponsored hours were split evenly among contributors depending on their max availability - I was assigned 30h for LTS (out of 30 max; all done) and 20h for ELTS (out of 20 max; I did 0).
Most contributors claimed vulnerabilities by performing early CVE monitoring/triaging on their own, making me question the relevance of the Front-Desk role. It could be due to a transient combination of higher hours volume and lower open vulnerabilities.
Working as a collective of hourly paid freelancers makes it more likely to work in silos, resulting in little interaction when raising workflow topics on the mailing list. Maybe we're reaching a point where regular team meetings will be benefical.
As previously mentioned, I structure my work keeping the global Debian security in mind. It can be stressful though, and I believe current communication practices may deter such initiatives.
ELTS - Wheezy
No work. ELTS has few sponsors right now and few vulnerabilities to fix, hence why I could not work on it this month. I gave back my hours at the end of the month.
LTS - Jessie
lua-cgi: global triage: CVE-2014-10399,CVE-2014-10400/lua-cgi not-affected, CVE-2014-2875/lua-cgi referenced in BTS
libpcap: global triage: request CVE-2018-16301 rejection as upstream failed to; got MITRE to reject (not "dispute") a CVE for the first time!
nfs-utils: suites harmonization: CVE-2019-3689: ping upstream again, locate upstream'd commit, reference it at BTS and MITRE; close MR which had been ignored and now redone following said referencing
slurm-llnl: re-add; create CVE-2019-12838 reproducer, test abhijith's pending upload; reference patches; witness regression in CVE-2019-19728, get denied access to upstream bug, triage as ignored (minor issue + regression); security upload DLA 2143-1
xerces-c: global triage progress: investigate ABI-(in)compatibility of hle's patch direction; initiate discussion at upstream and RedHat; mark postponed
nethack: jessie triage fix: mark end-of-life
tor: global triage fix: CVE-2020-10592,CVE-2020-10593: fix upstream BTS links, fix DSA reference
php7.3: embedded copies: removed from unstable (replaced with php7.4); checked whether libonig is still bundled (no, now properly unbundled at upstream level); jessie still not-affected
okular: CVE-2020-9359: reference PoC, security upload DLA 2159-1
Documentation/Scripts
data/dla-needed.txt: tidy/refresh pending packages status
LTS/Development: DLA regression numbering when a past DLA affects a different package
LTS/FAQ: document past LTS releases archive location following a user request; trickier than expected, 3 contributors required to find the answer
Question aggressive package claims; little feedback
embedded-copies: libvncserver: reference various state of embedded copies in italc/ssvnc/tightvnc/veyon/vncsnapshot; builds on initial research from sunweaver
Attempt to progress on libvncserver embedded copies triaging; technical topic not anwered, organizational topic ignored
phppgadmin: provide feedback on CVE-2019-10784
Answer general workflow question about vulnerability severity
Answer GPAC CVE information request from a PhD student at CEA, following my large security update