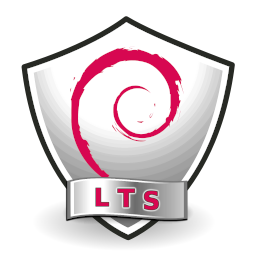 Here is my transparent report for my work on the Debian Long Term Support (LTS) and Debian Extended Long Term Support (ELTS), which extend the security support for past Debian releases, as a paid contributor.
In October, the monthly sponsored hours were split evenly among contributors depending on their max availability - I was assigned 22.75h for LTS (out of 30 max) and 20h for ELTS (max).
There was a bit of backlog during my LTS triage week and for once I didn't make a pass at classifying old undetermined issues.
MITRE was responsive for public (non-embargoed) issues in common free software packages, when I submitted new references or requested a CVE to identify known issues. There was more ball passing and delays when there was an another CNA (CVE Numbering Authorities).
Interestingly some issues were not fixed in LTS due to them being marked 'ignored' in later distros (sometimes, regrettably, with no clear rationale), as this means there would be a regression when upgrading. It's probably worth I check on my past security uploads to see if such as discrepancies appeared (this month's nfs-utils comes to mind, I'll re-offer a oldstable/stable upload next month).
Ubuntu recently started a post-LTS extended security support as well, with private updates. For now it's not clear whether we can get access to ease cooperation.
The last uploads I did took me some more hours than expected, so I'm a bit over my time - that means I have a few hours in advance for next month (not accounted for above).
ELTS - Wheezy
CVE-2019-16928/exim4: triage: not-affected
CVE-2019-15165/libpcap: security upload
libpcap: triage: other vulnerabilities not-affected
CVE-2019-3689/nfs-util: proposed patch and testing procedure to upstream and sid/salsa, ping, security upload
CVE-2019-3689/nfs-util: update security tracker: proposed fs.protected_symlinks mitigation is not valid as /var/lib/nfs has no sticky-bit; coordinate with MITRE and SuSE to update CVE
CVE-2019-17041,CVE-2019-17042/rsyslog: security upload, clarify triage description
CVE-2019-17040/rsyslog: triage: not-affected
CVE-2019-14287/sudo: request backport to maintainer, security upload
CVE-2019-17544/aspell: security upload
CVE-2019-11043/php5: security upload, provide feedback about applicability to cgi
CVE triage week part 1

CVE-2019-13464/modsecurity-crs: triage: not-affected (affected rules is not present)
CVE-2019-14847,CVE-2019-14833/samba: triage: not-affected
CVE-2019-10218/samba: triage: affected
CVE-2019-14866/cpio: triage: affected
CVE-2018-21029/systemd: triage: not-affected
LTS - Jessie
Front-Desk week

firefox: ping i386 build status following user request
CVE-2019-3689/nfs-utils: triage: affected
CVE-2019-16723/cacti: triage: affected
CVE-2019-16892/ruby-zip: triage: postponed (minor issue, fix is zip bomb mitigation not enabled by default)
CVE-2018-21016,CVE-2018-21015/gpac: triage: postponed (minor issue, local DoS)
CVE-2019-13376/phpbb3: triage: reference fixes, request CVE for prior incomplete CSRF fix (SECURITY-188), fix-up confusion following that
CVE-2018-20839/xorg-server: re-triage: clarify and mark for later fix
CVE-2019-13504/exiv2: update: reference missing patch, check that it's not needed for jessie
CVE-2019-14369,CVE-2019-14370/exiv2: triage: not-affected
CVE-2019-11755/thunderbird: triage: affected
CVE-2019-16370,CVE-2019-15052/gradle: triage: postponed (old gradle mainly used for build Debian packages in restricted environment)
CVE-2019-12412/libapreq2: triage: affected
CVE-2019-0193/lucene-solr: triage: affected; research commit for actual fix
CVE-2019-12401/lucene-solr: triage: affected; issue potentially in dependencies
CVE-2017-18635/novnc: triage: affected
CVE-2019-16239/openconnect: triage: affected
CVE-2019-14491,CVE-2019-14492,CVE-2019-14493/opencv: triage: postponed (DoS, PoC not crashing)
CVE-2019-14850,CVE-2019-14851/nbdkit: triage: ignored (DoS/amplification for specific configuration, non-trivial backport, low popcon)
CVE-2019-16910/polarssl: triage: affected, locate and reference patch
CVE-2019-16276/golang: triage: affected; later marked ignored, clarify that it's for consistency with later distros
CVE-2019-10723/libpodofo: revisit my early triage: ignored->postponed (minor but easy to add in later security upload)
DSA 4509-2/subversion: triage: not-affected
CVE-2019-8943/wordpress: triage: add precisions
CVE-2019-12922/phpmyadmin: triage: postponed (minor issue, unlikely situation); reference patch, reference patch at MITRE, mark unfixed
CVE-2019-16910/polarssl: reference patch at MITRE
CVE-2019-10219/libhibernate-validator-java: triage: no changes (still no clear information nor patch)
CVE-2019-11027/ruby-openid: triage: no changes (still no clear information nor patch)
CVE-2019-3685/osc: triage: no changes, report bug to packager, reference BTS
CVE-2019-1010091/tinymce: triage: ignored (questionable self-xss)
CVE-2019-16866/unbound: triage: not-affected
tcpdump,libpcap: triage: affected
CVE-2018-16301/libpcap: triage: asked upstream for commit, conclude duplicate, relay info to MITRE (not clear enough for them to mark duplicate AFAICS)
CVE-2019-14553/edk2: triage: end-of-life (non-free)
CVE-2019-9959/poppler: triage: affected
CVE-2019-10871/poppler: triage: cancel postponed (new upstream fix)
Remove remaining "not used by any sponsor" justification for Jessie LTS (one left-over from April clean-up)

CVE-2019-14287/sudo: security upload
CVE-2019-3689/nfs-utils: security upload
CVE-2019-11043/php5: security upload
Documentation/Scripts
Development: add reminder to add package short description / context in security announcements, some team members tend to forget it (myself included)
ampache: provide feedback about maintaining support
libclamunrar: provide feedback about dropping support