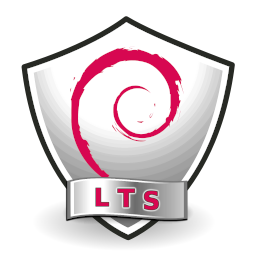 Here is my transparent report for my work on the Debian Long Term Support (LTS) and Debian Extended Long Term Support (ELTS), which extend the security support for past Debian releases, as a paid contributor.
In December, the monthly sponsored hours were split evenly among contributors depending on their max availability - I was assigned 16.5h for LTS (out of 30 max) and 16.5h for ELTS (max).
This is less than usual, AFAICS due to having more team members requesting more hours (while I'm above average), and less unused hours given back (or given back too late).
ELTS - Wheezy
libonig: finish work started in November:
CVE-2019-19203/libonig: can't reproduce, backport non-trivial likely to introduce bugs,
CVE-2019-19012,CVE-2019-19204,CVE-2019-19246/libonig: security upload
libpcap: attempt to recap vulnerabilities mismatch (possibly affecting ELA-173-1/DLA-1967-1); no follow-up from upstream
CVE-2019-19317,CVE-2019-19603,CVE-2019-19645/sqlite3: triage: not-affected (development version only)
CVE-2019-1551/openssl: triage: not-affected; discuss LTS triage rationale
CVE-2019-14861,CVE-2019-14870/samba: triage: not-affected
CVE-2019-19725/sysstat: triage: not-affected (vulnerable code introduced in v11.7.1)
CVE-2019-15845,CVE-2019-16201,CVE-2019-16254,CVE-2019-16255/ruby1.9.1: security upload
LTS - Jessie
CVE-2019-19012,CVE-2019-19204,CVE-2019-19246/libonig: shared work with ELTS, security upload
libpcap: shared work with ELTS
libav: finish work started in November:
CVE-2018-18829/libav: triage: postponed (libav-specific issue, no patch)
CVE-2018-11224/libav: triage: postponed (libav-specific issue, no patch)
CVE-2017-18247/libav: triage: ignored (not reproducible, no targeted patch)
CVE-2017-18246/libav: triage: ignored (not reproducible)
CVE-2017-18245/libav: reproduce, track down fix in ffmpeg
CVE-2017-18244/libav: triage: ignored (not reproducible)
CVE-2017-18243/libav: triage: ignored (not reproducible)
CVE-2017-18242/libav: triage: ignored (not reproducible)
CVE-2017-17127/libav: reproduce, track down fix in ffmpeg
CVE-2016-9824/libav: triage: ignored: usan (undefined sanitized) warning only, no patch
CVE-2016-9823/libav: triage: ignored: usan (undefined sanitized) warning only, no patch
CVE-2016-5115/libav: triage: postpone due different (indirect mplayer) vulnerability and lack of time
CVE-2017-17127,CVE-2017-18245,CVE-2018-19128,CVE-2018-19130,CVE-2019-14443,CVE-2019-17542/libav: security upload
Documentation/Scripts